PEST ISSUES & TREATMENT
TERMITES AND TERMITE TREATMENT
Have you got Termites? Do you think you have found Termite damage in your home or garden?
We REALLY do care about you and your property. We're not here to rip you off.
Are you worried about Termites?
Optimum Pest Control always provide our customers with a very detailed termite inspection and treatment options. We only use top quality products, have the right equipment and have a high level of expertise - Contact us to find out more.
What we do is quite different to most other pest control companies:
Our termite inspections take around 1 - 1 ½ hours INSIDE and OUTSIDE
The inspections are VERY thorough and meet the Australian Standards
INSIDE, we check ALL accessible INSIDE walls using our moisture metres and wood sounders
We have a small borescope camera, and listening devices for extra assistance if required
We climb into the roof void as far as possible and check roofing timbers
The biggest thing WE do is take the TIME to check the property fully
OUTSIDE we check fences, retaining walls, and garden areas around the home
THEN we write a full comprehensive report and email that to you, or your property manager
Optimum Pest Control inspectors are very experienced, professional and take the TIME to fully check your property
Fully licensed and insured for all pest control work, including termite inspections and termite treatments
QBCC 1252837
We are passionate about service AND the quality of our treatments. Call us now - We are seriously here to help!
---
TERMITES (White Ants):

How do I get rid of termites in my house?

Don't touch anything else... ring us now (07) 5520 7171!

We'll get rid of them for you, this will save your house and we will even give you a $100,000 timber replacement warranty!

Call us today. We know how you feel.... it's happened to us too!

What are Termites?

Termites are commonly called White Ants, however they are NOT related to ants they are actually a relative of the Cockroach family.

Do Termites cause damage?

YES! South East Queensland has two of the most damaging termites in the world. Schederhinotermes Spp., and Coptotermes Spp. They nest underground and can forage anywhere up to 50-60 metres from your home. Home insurance does not cover the cost of termite damage, so home owners must ensure their homes and properties are termite free.

Can I get rid of Termites myself?

NO! There are many myths and misconceptions about the treatment of active termites, and what termites actually do. Call OPTIMUM Pest Control to get practical, honest and knowledgeable advice about all termite (white ant) issues. Please don't risk it! Call us today!

Contact Optimum Pest Control today on (07) 5520 7171, specialising in Tweed & Gold Coast* pest control.

TERMITE INSPECTIONS USING OUR THERMAL IMAGING CAMERA

At OPC, our thermal imaging camera are just another useful tool in our armoury in the detection of termite activity within your home.

Experience, diligence, attention to detail and taking the TIME to do a thorough inspection of your home, ensures your home receives a top quality termite inspection.

Along with our tools of trade, including moisture meters, wood sounders, listening devices and a borescope camera, as well as our state-of-the-art thermal imaging camera, our termite inspections take around 1 - 1 ½ hours inside and out for an average sized home. We also send you a full written report.

A CAMERA alone CANNOT carry out a quality termite inspection OR sign off on your termite report it's the care taken and attention to detail during our inspections that make OPC termite inspections such high quality - and why our customers trust our detailed termite inspection reports.

Most of our business comes from referrals and repeat customers, which speaks volumes about the high quality of our overall service, and expertise.

EXTERRA

Have you heard about the EXTERRA termite interception & baiting system?

Optimum Pest Control is a 'Exterra quality preferred operator'
Only a handful of companies on the Coast have this accreditation from the manufacturer - why? Because we do everything CORRECTLY, professionally, we don't cut corners!
We can issue the manufacturer's $100,000 timber replacement warranty for COMMERCIAL & STRATA properties, and $250,000 for general residential homes!
Exterra is THE best termite baiting system in the world
It is also the ONLY scientifically proven baiting system
Used all over the World Australia, Europe, Asia
The World Bank uses Exterra to protect ancient sites around the world from termite attack
It creates an interception zone that protects the dwelling/house from termite attack
No toxic bait - less toxic than table salt
Safe for children and pets
Tamper proof stations

We can QUOTE to take over any system at any property, and install new systems
FREE visit to meet with owners or body corporates!
FREE measure and quote!

Contact Optimum Pest Control today to find our more on (07) 5520 7171.

HOW CAN WE HELP YOU?

Have you ever wanted to know what Live Termites sound like?

CLICK HERE to find out more:
---
WE REALLY CARE about you, your family and your home, or workplace. WE WANT TO MAKE YOUR PLACE A PEST FREE ZONE!
Would you like to know more?
CALL OPTIMUM PEST CONTROL and speak to Karen DIRECT - Phone: (07) 5520 7171
Karen will explain everything to you - in plain language. We are genuinely interested in what you have to say about what's happening at YOUR place! CALL US TODAY!
---
*Optimum Pest service areas: (click to find out more about the suburbs we service)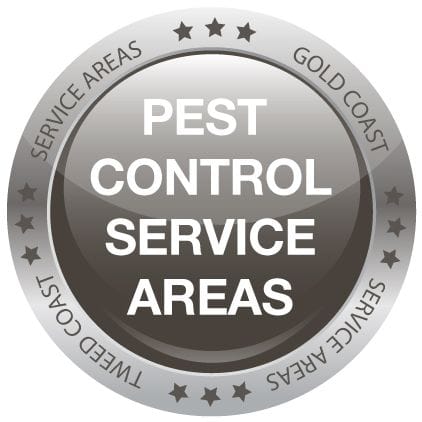 ---
Connect with us: