FREE RODENT CAVITY TREATMENT - FACEBOOK SPECIAL OFFER!
CALL OPTIMUM PEST CONTROL TODAY (07) 5520 7171 AND QUOTE 'RODENT' TO ARRANGE YOUR SERVICE!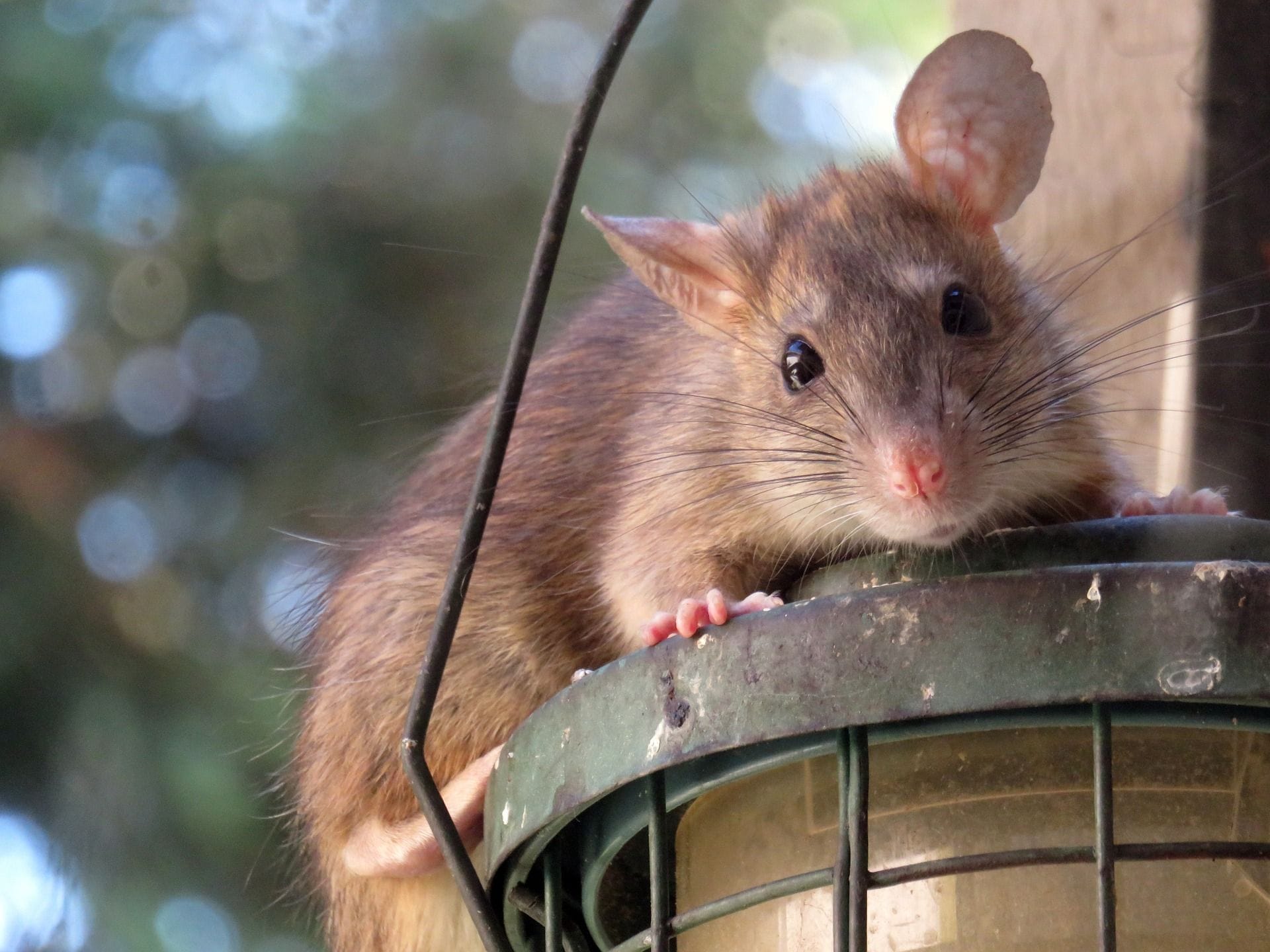 SPECIAL OFFER! - FREE RODENT ROOF CAVITY TREATMENT
We are offering a FREE RODENT ROOF CAVITY TREATMENT with any general pest control treatment OR termite inspection booked before 30th April 2017*.

There are a LOT of rats all over the coast, coming up out of drains, waterways - breeding prolifically. Sydney has been in the news recently due to their rodent plague - the Gold Coast is really not much better!

Rodents need to CHEW hard objects to keep their teeth short - they chew through dishwasher hoses, wiring, pvc pipes in the ceiling... air conditioning units.

Our rodent treatments are $187.00 as a single service - OR $88.00 with any other service!

YOU WILL GET THIS TREATMENT FOR FREE WITH ANY GENERAL PEST CONTROL OR TERMITE INSPECTION at your residential property - BOOKED BEFORE 30TH APRIL 2017!

Our rodent treatments use top quality bait that is very attractive to rodents - AND IT WORKS!!

CALL US TODAY TO BOOK! 5520 7171 OR EMAIL: admin@optimumpest.com.au
http://www.optimumpest.com.au/rats-and-mice.html
Want to know more? Karen will explain everything to you - in plain language. We are genuinely interested in what you have to say about what's happening at YOUR place!
CALL OPTIMUM PEST CONTROL today and speak to Karen DIRECT - Phone: (07) 5520 7171 or 0415 068 171 AND QUOTE 'RODENT' FOR THIS SPECIAL OFFER!
---
TERMITES:

How do I get rid of termites in my house? Don't touch anything else... ring us now (07) 5520 7171! We'll get rid of them for you, this will save your house and we will even give you a $100,000 timber replacement warranty!

Call us today. We know how you feel.... it's happened to us too!

What are Termites? Termites are commonly called White Ants, however they are NOT related to ants they are actually a relative of the Cockroach family.

Do Termites cause damage? YES! South East Queensland has two of the most damaging termites in the world. Schederhinotermes Spp., and Coptotermes Spp. They nest underground and can forage anywhere up to 50-60 metres from your home. Home insurance does not cover the cost of termite damage, so home owners must ensure their homes and properties are termite free.

Can I get rid of Termites myself? NO! There are many myths and misconceptions about the treatment of active termites, and what termites actually do. Call OPTIMUM Pest Control to get practical, honest and knowledgeable advice about all termite (white ant) issues. Please don't risk it! Call us today!

Contact Optimum Pest Control today on (07) 5520 7171, specialising in Tweed & Gold Coast* pest control.

WE ARE TERMITES SPECIALISTS - EXTERRA BAITING SYSTEMS

We are an EXTERRA QUALITY PREFERRED OPERATOR
TERMITE INSPECTIONS
BAITING PROGRAMMES FOR RATS AND MICE
Chemical barriers & KORDON accredited
Up-to-date specialized equipment, including infa-red technology

COCKROACHES

German Cockroaches, in particular, live in kitchen areas, favouring kitchen appliances where it's warm and damp they can also spread salmonella and other germs and are prolific breeders if left unchecked. You usually only see them at night when you turn on a light and see them scuttling across your bench or through your cupboards but if you see them during the day you have a real infestation that needs to be dealt with quickly, with top quality products and attention to detail.

SILVERFISH

Silverfish live in roof cavities, and come down into the home to eat their way through carpets, curtains, and other furnishings. Silverfish inhabit dark, damp areas such as closets, and will feed on paper and linen stores in these locations. If you suspect a silverfish infestation, have a look through any boxes or bags containing papers or old clothing.

ANTS

Ants nest in the wall and roof cavities of our homes, around electrical switches, inside white goods and kitchen areas. Ants can cause havoc when nesting around electrical wiring...they also invade beds, pantries & bathrooms, causing nuisance. Contact us - We warranty inside ants - ask us how!

SPIDERS

Spiders nest and breed in the roof void and wall cavities of our homes. They hang around under the eaves, around window sills, downpipes, anywhere they can set up their webs. Redback spiders are a particular problem in South East Queensland & Northern NSW. Their bite can cause a nasty reaction particularly in young children and the elderly. Exterior spider spraying, weephole dusting and a full crack and crevice treatment will eradicate spiders.

RATS AND MICE

Rats and mice come into our homes during the cooler months and nest in roof and wall cavities of the home. Rats need to chew hard objects to keep their incisor teeth short and this often affects electrical wiring and bursts water pipes in the roof and walls of the home. Rats and mice forage for food around the home and breed quickly, spreading disease and causing a lot of problems for the home owner. OPTIMUM's rodent baiting treatments and programmes are very effective in the eradication and control of rats and mice. Optimum uses locked rodent stations with the baits wired inside when placed in areas accessible by children or pets, ensuring all Health and Safety aspects are adhered to. In roof cavities the baits are wired into the station, ensuring rats and mice eat the bait on the spot ensuring prompt elimination. At OPTIMUM our technicians use top quality, palatable rodent baits as rodents can become bait shy with the cheap soapy baits freely available to the public. OPTIMUM domestic rodent treatments come with our OPTIMUM 3-month service warranty.
---
OUR 12-MONTH WARRANTY:
It's a GREAT service warranty - and WE DO come back FREE OF CHARGE to fix any of these warranty issues, over the WHOLE YEAR:
Inside cockroaches, and silverfish
Webbing spiders on the outside of your property
Ants nesting in the wall cavities, or lots of ants persistently trailing back inside
WE always make sure our customers are totally happy with our pest control services, and the results we get. We get AWESOME feedback and testimonials from our customers too.
MOST of our work comes from referrals and repeat work - we know what we're doing! Lots of our customers have been with us for over 10 years now. Give us a call and let us help!
WE REALLY CARE about you, your family and your home, or workplace. WE WANT TO MAKE YOUR PLACE A PEST FREE ZONE!
CALL OPTIMUM PEST CONTROL TODAY (07) 5520 7171 AND QUOTE 167SAVE FOR THIS SPECIAL OFFER!
---
---
*Optimum Pest service areas: (click to find out more about the suburbs we service)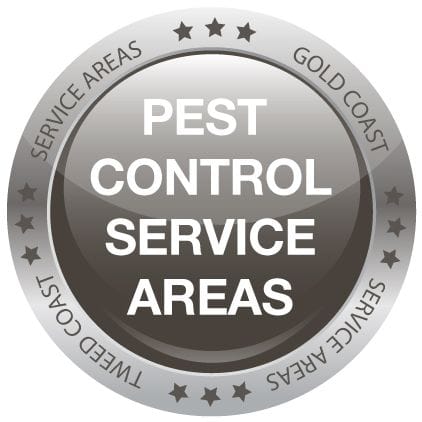 ---
Connect with us: